A customer recently asked this question: how to distinguish between waterjet, laser and plasma cutting? and it's a good one with many different possible answers. The best "value" in a machine depends on what is most "valuable" to you! Some of the things you may value most are the cost of buying the machine, operating costs, quality of cut, accuracy of cut parts, or productivity. Let's take a quick look at some of the differences between the three cutting processes - waterjet, laser and plasma cutting - and compare their ratings.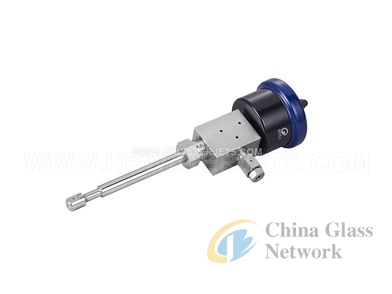 Waterjet Cutting Head
Productivity
Any discussion of operating costs would be incomplete without considering productivity, as the total cost per part would be determined by dividing the hourly cost of running the machine by the number of parts produced per hour. Productivity is determined by comparing cutting speeds. A fair assessment also needs to include the number of cutting tools, since you can easily have a machine with four waterjet cutting heads cutting at the same time.
Cut Edge Quality
Cut edge quality is the perpendicularity of the finished edge and the amount of slag that adheres to the bottom of the cut. The highest quality cuts typically come from waterjets, which provide very square cuts with no slag and no perforation splatter.
Laser comes in a close second as it also produces a very square cut, but on thicker mild steel or stainless steel, it leaves some slag and produces some perforated spatter. Compared to these two processes, plasma cutting has the lowest cut quality. Plasma always has some edge beveling and often produces some slag. It also produces more perforation spatter than laser due to the larger kerf width.