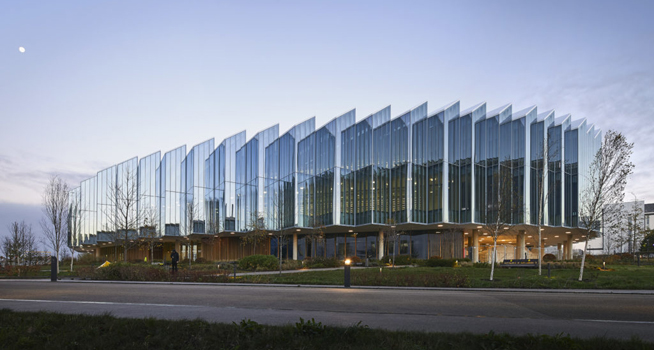 Little has been spared in the construction of AstraZeneca's new Discovery Centre in Cambridge (UK). It will be one of the three largest research centres of the Anglo-Swedish pharmaceutical company. Its grand opening was presided over by Prince Charles, accompanied by AstraZeneca's executive director, Pascal Soriot, and its president, Leif Johansson. The Swiss architects Herzog & De Meuron have come up with a breath-taking design.
Tvitec oversized glass
Of course, this is in line with the GBP 1.1 billion total investment. The building is covered with a gigantic glass structure, with eye-catching saw teeth of almost 7 meters each covering the 16 laboratories in which more than 2,200 scientists will work.
But where have these spectacular pieces of glazing been manufactured so that the aesthetic results also benefit from the insulation, energy-saving and safety sought by its backers? The answer, of course, is one of the world's leading specialists in large-scale jumbo glass manufacturing: