(Yicai Global) April 1 -- Flat Glass Group is preparing to invest CNY3.8 billion (USD599 million) to build four more production kilns, each with a daily capacity of 1,200 tons, less than a month after announcing the construction of another six furnaces, to ensure that the Chinese supplier of photovoltaic glass can meet growing market demand.
The new plant, its product will be used to produce large-size PV cell modules, is likely to be built near an existing production base in eastern Anhui province, the company said yesterday, without providing more details such as the construction timetable. Big furnaces also have cost advantages, it added.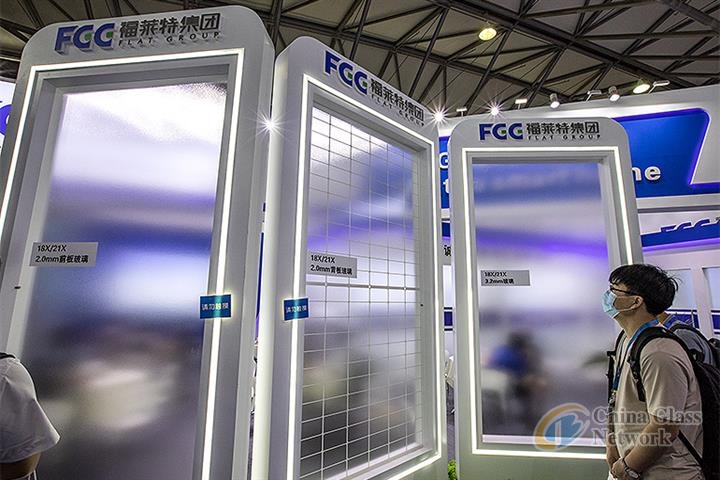 Just last month the company, which is the second-largest PV glass supplier in the country, said it will invest CNY6 billion (USD943 million) to build six PV glass furnaces, with a daily production capacity of 1,200 tons each, in Nantong city, eastern Jiangsu province.
The new plants will hike Flat Glass' production capacity significantly. At present, it has a daily PV glass output of 8,600 tons from three bases in Zhejiang and Anhui provinces as well as Vietnam, an executive said last March. There are also five furnaces under construction in Anhui with a daily output of 1,200 tons each that are expected to come into operation later this year.
Last year, the Jiaxing, southeastern Zhejiang province-based company logged a 30 percent jump in net profit from the year before to CNY2.1 billion (USD330 million), according to its annual report released last week. Revenue surged 39 percent to CNY8.7 billion.
Flat Glass' share price in Shanghai [SHA:601865] closed down 0.38 percent at CNY45.17 (USD7) today. Its Hong Kong-listed stock [HKG:6865] ended the day unchanged at HKD30.30 (USD3.89).