TOOMEBRIDGE-based commercial glass specialist Topglass has invested close to £100,000 in the glass supply and product manufacturing arm of its business.
The company, part of the MJM Group, has updated its production machinery and processes including glass cutting and fabrication technology.
Topglass, well known for its innovative and large-scale glazing and façade work across various sectors within the construction industry, also provides a comprehensive range of standardised and bespoke glass products on a supply only basis for trade and fit-out customers.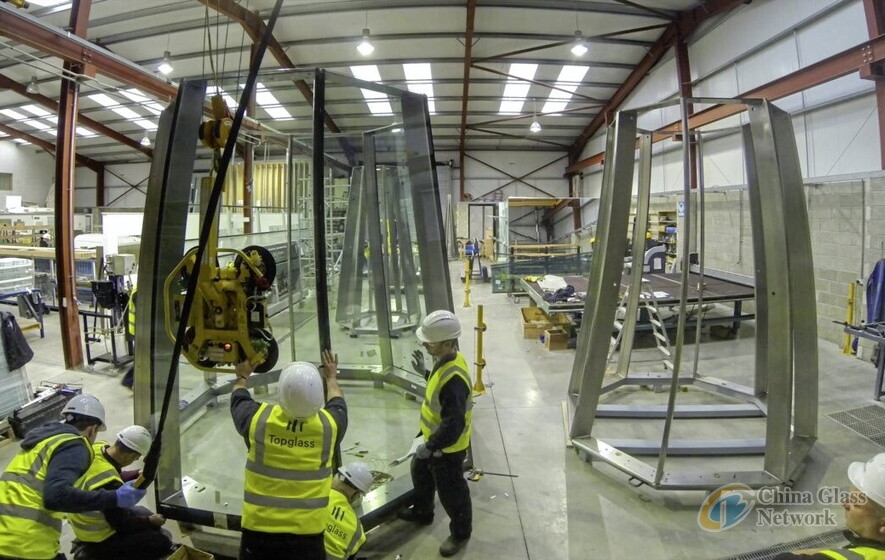 Ciaran Catherwood, who heads up sales for Topglass' supply-only division, said "This investment represents our continued commitment to this arm of the business. It reflects our desire to maintain and exceed our current production capacity, and best serve our trade customers.
"Our supply-only team, based within our glass processing and warehouse facility in Toomebridge, engages with clients nationally across the trade and fit-out industry to provide bulk standardised glass and mirrored products as well as bespoke commissions of a specialist nature.
"As part of the MJM Group and with sister companies who operate in the global fit-out market, we are uniquely placed to understand the requirements of this sector. With over 30 years of experience in decorative glass design and processing, Topglass can fulfil specialist glass commissions for inclusion in commercial or residential environments."
The company currently provides a range of products for this specialist market from fire rated glass to fully glazed display cases, splashbacks, shower doors and mirrored products including highly sought-after antique finish mirrors.