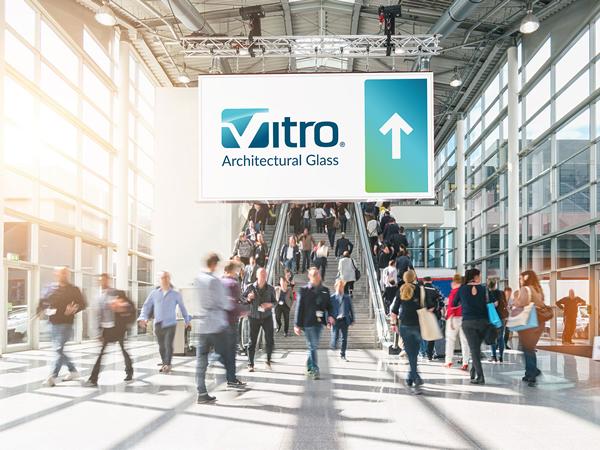 Photo source
Vitro Architectural Glass
Date: 29 May 2023
Join Vitro for five Continuing Education webinars this June, featuring their newest course on embodied carbon.
We're nearing the halfway mark of 2023 – have you started completing your Continuing Education requirements? Vitro's Glass Education Insider webinar series offers a convenient, engaging way to earn your annual CE credits, no matter where you're working.
This June, we're featuring a session of our newest CE course, "Using Glass to Reduce Embodied and Operational Carbon," which will help learners understand the definition of both embodied carbon and operational carbon as well as how to select combinations of low-e coatings and glass substrates to reduce a building's energy usage and embodied carbon.
 
Our friends at Walker Glass will also present their CE courses on the use of acid-etched glass for both interior and exterior applications. We hope you'll join us for one or more events this month, which can help you easily earn AIA LU/HSW credits.

June Continuing Education Webinars:
Thursday, June 1, 2023
2:00 to 3:00 p.m. ET
Understanding Low-E Coatings
Presented by Bryce Given & Michelle Estes, Vitro Architectural Glass

REGISTER NOW

Thursday, June 15, 2023
2:00 to 3:00 p.m. ET
Using Glass to Reduce Embodied and Operational Carbon
Presented by Chris Fronsoe & Justin D'Alessandro, Vitro Architectural Glass

REGISTER NOW

Tuesday, June 20, 2023
2:00 to 3:00 p.m. ET
How to Use Acid-Etched Glass and Mirror to Meet Design Intents in Interior Applications
Presented by Gary Falco, Walker Glass

REGISTER NOW

Tuesday, June 27, 2023
2:00 to 3:00 p.m. ET
How to Effectively Integrate Acid-Etched Glass in Exterior Glazing Systems
Presented by Jake Bowser, Walker

REGISTER NOW

Thursday, June 29, 2023
2:00 to 3:00 p.m. ET
Glass Production, Processing & Performance
Presented by Trevor Hall & Justin D'Alessandro, Vitro Architectural Glass

REGISTER NOW